Cross Ocean Ventures invests in and helps European and International startups expand to the US market. We see our strength as finding and helping companies that can be in a position to raise Series A by mainly US investors in the 12-24 months range.
Our Strategies
Focused Investment Strategy
Technology
B2B SaaS (that includes business intelligence, low/no-code, customer engagement, ecommerce, IoT, marketplaces, future of work, adtech, smart manufacturing, productivity, blockchain, predictive analytics) Digital Identity (that includes data security, data integration, edtech, background screening, data verification, trusted data ecosystems, KYC, smart home, manufacturing security, employee management) Digital Health (that includes diagnostics, data, AI, mental health, substance abuse and addiction, employee wellness, wearable devices, VR/AR, telemedicine, neuroscience, healthcare delivery)


Geography
Our focus areas are Benelux, Nordics, Baltics, Switzerland and US Companies with European Origins. We do consider investing in other areas such as Eastern Europe, Portugal, UK, Balkans, Turkey and Cyprus.




Investment Stage
Ideally with MVP and post revenue. At minimum with some product-market fit and/or use case validation. For Digital Diagnostics or Therapeutic applications, we would be looking for technical validations in the form of grants and regulatory approvals. Litmus test for our investment stage is the likelihood of current specialization and solution of the company making US dominant fund raising feasible.


Our Team
Meet with Our team
What they say
Testimonials
''Cross Ocean Ventures have lived the founders' life, met all the challenges of turning an idea into an enterprise, and now celebrate its success by supporting others. Their experience is as invaluable as it is inspiring to those of us on the same journey.''



Heather Dahl
Founder and CEO of Indicio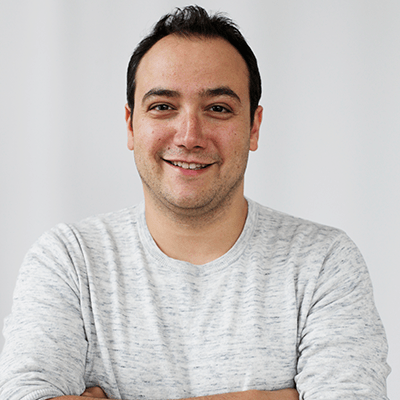 ''Startups need investment to succeed, however, the source of investment matters as much as the amount. As a company that has founders that have exited themselves, Cross Ocean Ventures also contributes to our growth by bringing the right ideas and understanding our needs. Cross Ocean is one the best examples of investment that acts as a whole with you.''
Alex Lirtsman
Co-Founder and CEO of CorralData
"The thing we love about Zeynep, Serhat and Cross Ocean is how they make us feel so comfortable. It is incredible how, coming from another country, we expected investors to scrutinize us and be far more distant. We never felt that way with Serhat or Zeynep. They went out of their way to support us through patiently listening to us, sharing their experiences as immigrant founders themselves, making very relevant introductions and also making us feel very much like family. We are lucky to have such investors, to be honest."
Archana Shah
Co-founder of Eunimart
"Cross Ocean Ventures has been a fantastic partner and a wonderful addition to our community of investors. Their support will help us to reach our next key milestone as we continue on our journey to revolutionize tooth replacement worldwide."







Iris Wedeking
Co-founder & CEO iDentical